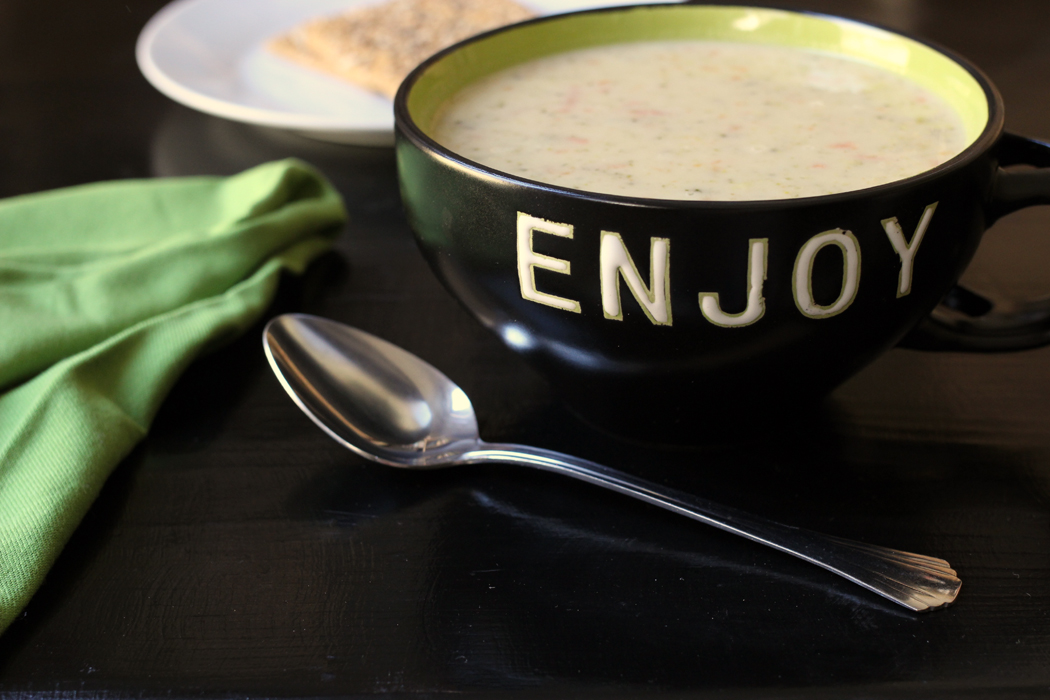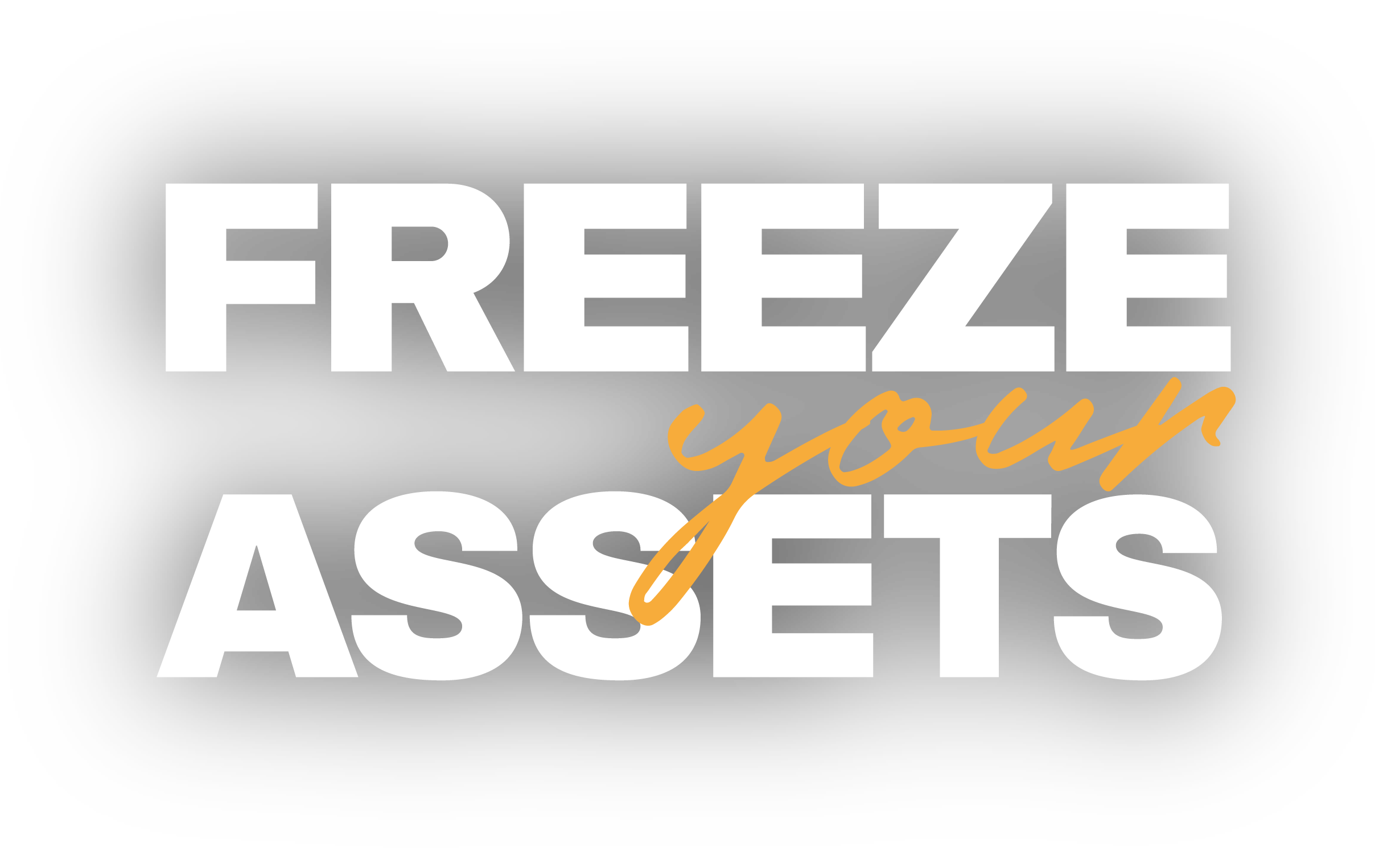 The workshop to help you prepare great dinners before you even need them.
The truth is: It is hard to get dinner on the table every single night. There just isn't enough time to do all the things and make food, too.
You keep saying you'll make some changes. That you'll get more organized. But, you just can't summon up the motivation to do the things you know will help you.
Time to change that, my friend!
What if you could KNOW what to make that your family would love?
What if you could FIND THE TIME to get meals prepped in advance?
What if you could FILL YOUR FREEZER and still have time to do something fun for a change?
Imagine being so organized that you've got a week of meals already prepped and ready to go in the freezer.
Not only that, but they're recipes that you know your family loves so that you won't be dealing with fussy kids (or spouses!) and dinner can be what it's meant to be — a respite from the crazy of every day life.
Yep, your freezer can become a repository of your favorite soup! Your family's best-ever comfort foods! Easy meals for when you're just too busy to cook!
Making meals ahead to freeze isn't rocket science. Instead, it's a tool you can use to make your life easier, on time, and so delicious!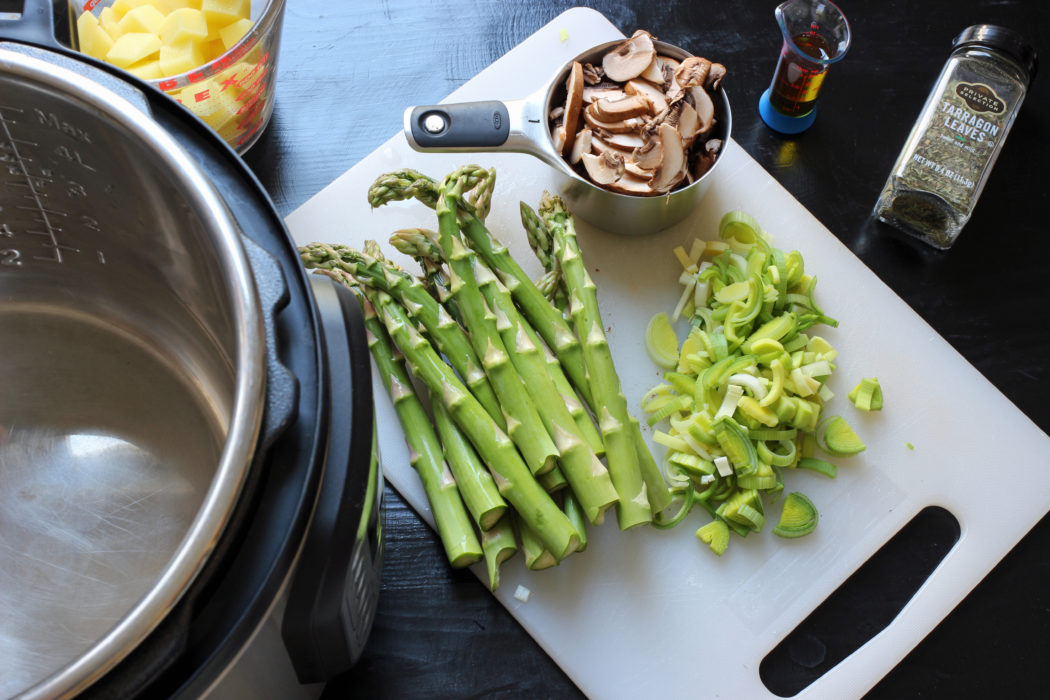 The Freeze Your Assets Workshopwill give you the tools to make freezer meals a regular part of your kitchen strategy.so that you can save time, eat well, and finally get ahead.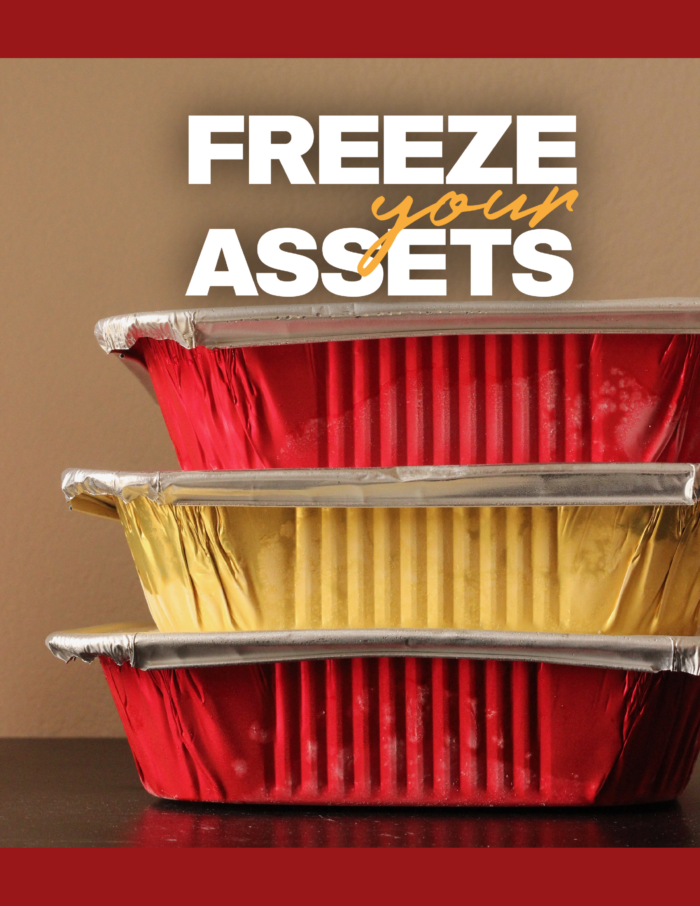 Over four weeks, starting March 18, we'll work together to get your plans in order to make freezer cooking a regular thing for you and your household.
Not only will you identify the times and cooking styles that work best for your life, but you'll also develop customized freezer cooking plans that will serve you well for months to come.
And you'll get a little shot in the arm to get in the kitchen and get 'er done!
Members of the Kitchen Winners Circle receive a 25% discount. Join here.
In the Freeze Your Assets Workshop, you will: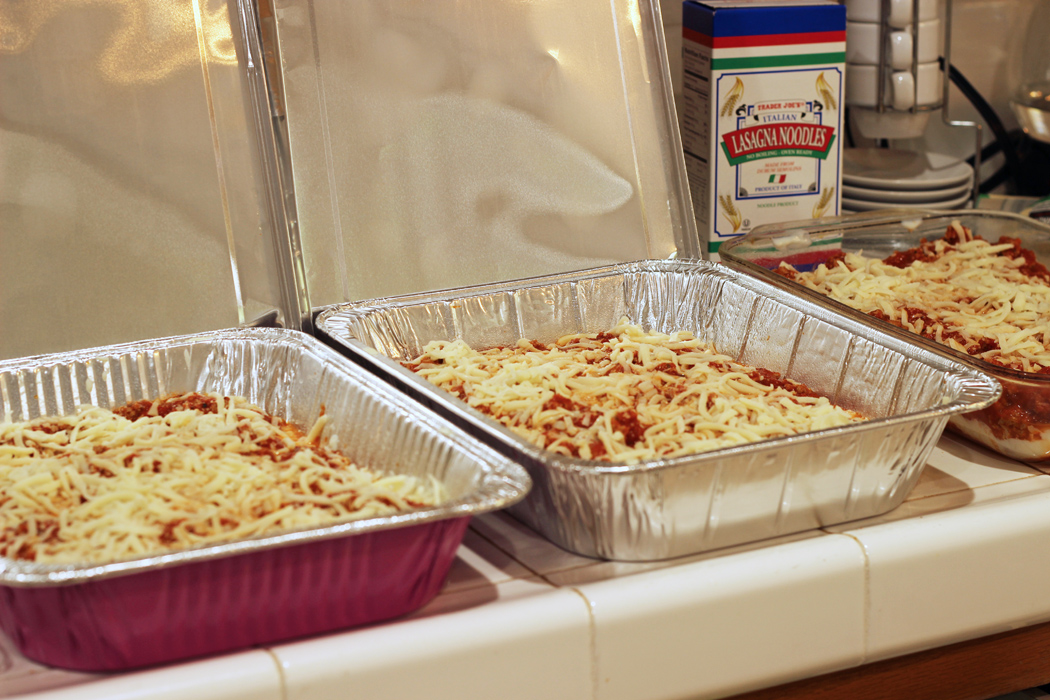 1. Master basic strategies for freezer cooking
Discover the basic freezer cooking strategies to help get dinners on the table without freaking out. (Seriously, it's super easy, and you're going to love it.)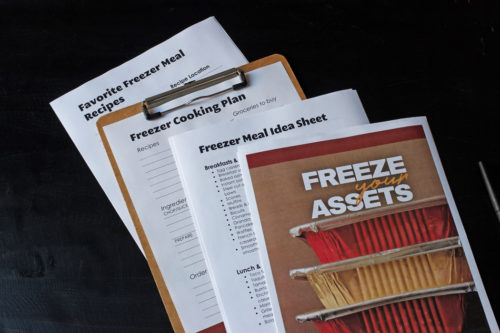 2. Create your own freezer cooking plans
No need to pay for a service, you'll create your own freezer cooking plans with YOUR recipes, using a simple, easy-to-follow system already set up for you.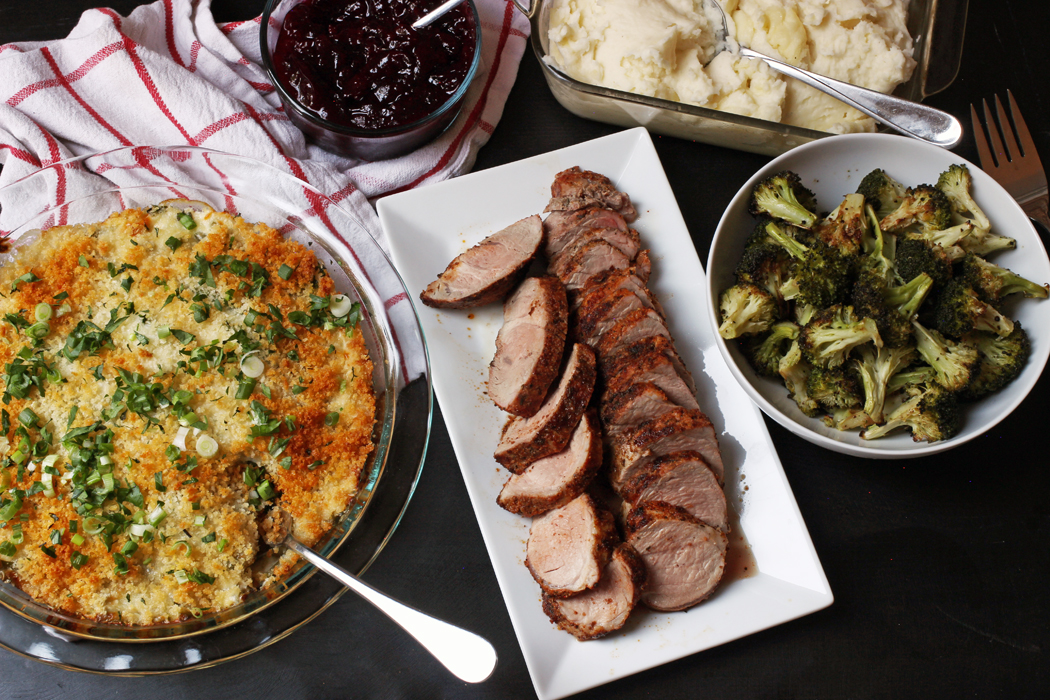 3. Practice the best methods for each meal type
Yup, you'll get breakfast, lunch, dinner, and dessert help! Plus, discover some delicious new recipes you didn't even know you could freeze!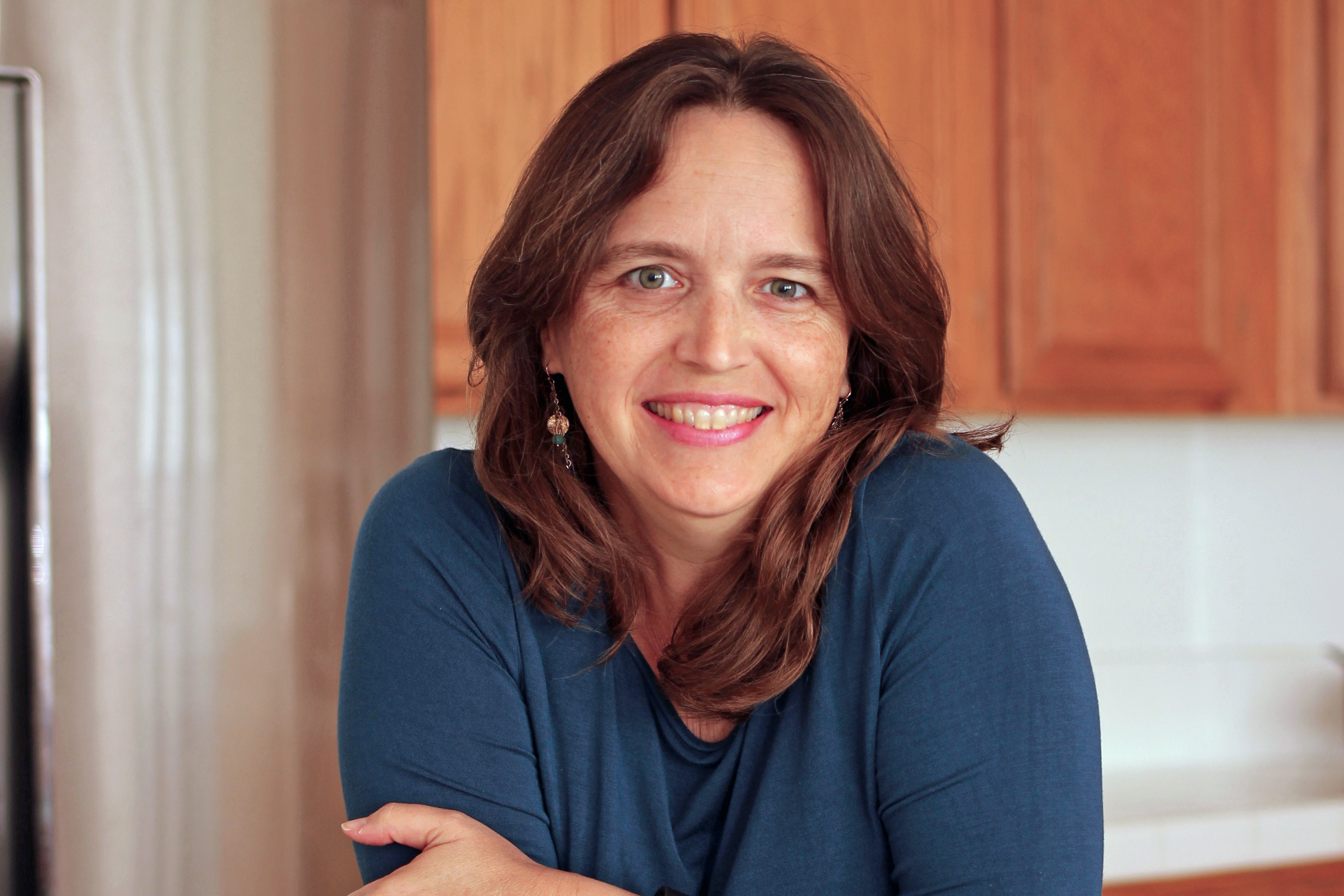 4. Get personalized coaching to help you rock this thing.
We'll work together to find out what recipes and practices work best for you and your household, so that you don't waste time and money.
Members of the Kitchen Winners Circle receive a 25% discount. Join here.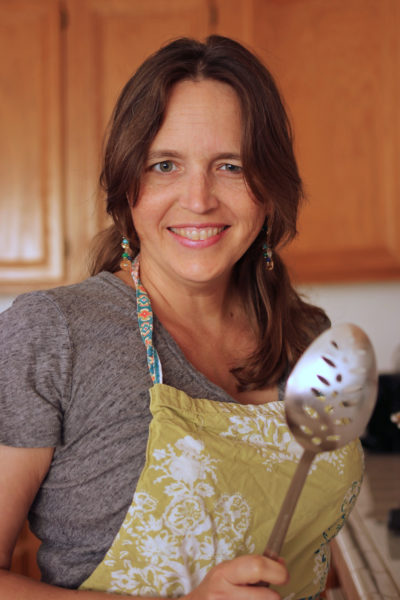 Hi! I'm Jessica Fisher
I'm the author of Not Your Mother's Make-Ahead and Freeze Cookbook, a bestselling cookbook on how to cook and package food for freezing. I've been cooking for the freezer for over 20 years. I started young. 😉
I'm also a food blogger & kitchen coach — as well as mom to six perpetually hungry kids. I know what it means to feed your people, all while trying to keep your head on straight and some money in your pocket.
Freezer cooking has saved my bacon and my sanity more times than I can count. Having meals and meal components stashed away in the freezer has been a life-saver on those crazy nights when I'm not really sure what my name is, let alone what's for dinner.
I'd love to help YOU make freezer cooking a regular part of your kitchen strategy so that you can eat well, spend less money, and enjoy more of the life you love.
When you register for the Freeze Your Assets Workshop, you'll receive the following:
A 20+ page printable workbook designed to help you organize your meal planning and develop freezer cooking plans that work for you.

Access to a private Slack chat group to connect with fellow home cooks, share ideas, get personalized coaching, and find accountability to get in the kitchen and fill that freezer.

Lifetime access to a digital learning space on FishMama.com so that you can review the material whenever you need to.

Five 30-minute live video calls to learn more about different aspects of freezer cooking, ask questions, get answers, and receive customized help for you and your household. (Calls are scheduled at 10 am PST on March 18, 22, 29, April 5, and 12. You can submit your questions in advance and replays will be available in case you can't make it live.)
Members of the Kitchen Winners Circle receive a 25% discount. Join here.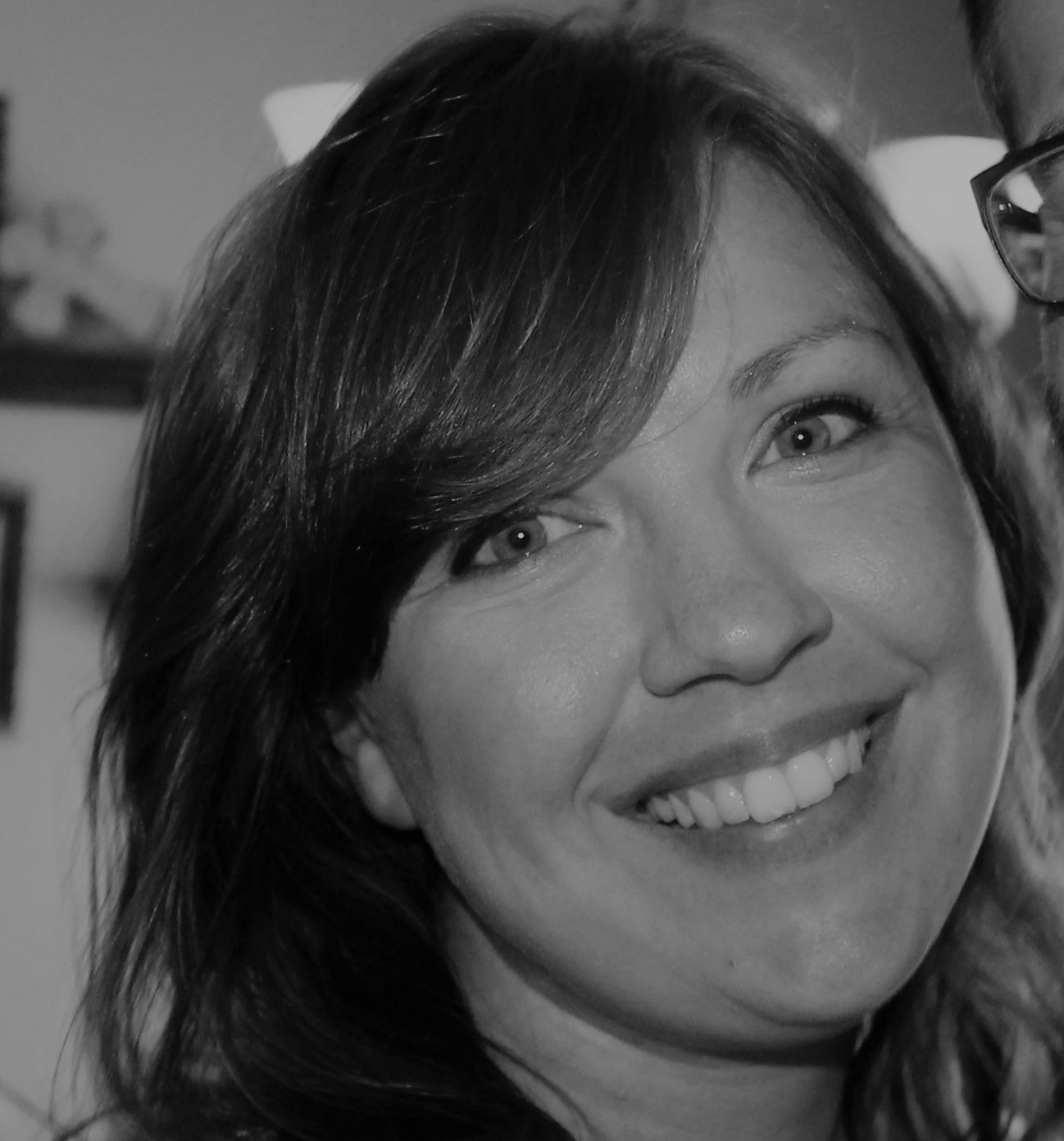 I love the community. It is really helpful to have the live calls and slack group. I'm not just working through a workbook on my own, but actively doing it at the same time with others. I love that! Working with others provides encouragement and accountability that wouldn't be there if I was on my own.
Ashley

​

​

–

graduate of the Celebrate Simply Workshop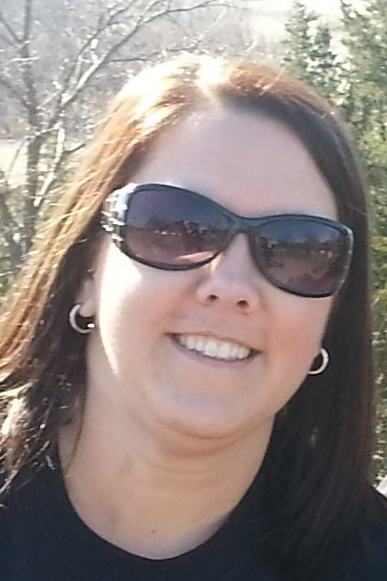 My biggest aha was probably that I have to put time in the kitchen to be my own "kitchen fairy". I know that but it's just something that really resonated with me for some reason. I can make a plan but if I don't execute it then it will not get done. My future self will thank me for what I do get done!
Erin

​

​

–

graduate of the Mom's Kitchen Survival Workshop
If you don't make some changes to get your dinners on time, who will?